Impress your Guests! Wayzgoose Balderdash
Submitted by erin on April 25, 2012 - 7:08am
Everyone in the publishing industry deserves a good party once in a while, in appreciation of a job well done and for fighting the good fight. As it turns out, the tradition of fêting a printer's staff with an annual celebration (usually at the end of August, when typesetters would have to start working by candlelight) goes back a long way — to the very origins of the word "wayzgoose."
A Wayz-what? True, it's not a word you hear every day, though a game of Wayzgoose Balderdash can bring spice to any party. A sampling of possible definitions in a recent Balderdash blitz (provided by randomly selected members of my family located across the country) includes:
Wayzgoose (noun, culinary): A meal prepared from food harvested from the stomachs of harvested migratory animals.

Wayzgoose (adjective, slang): Of, having to do with, appropriate to, or relating to the seasons changing from summer to autumn. "Dude it is like totally wayzgoose out, I think we will need to use the the heater in the vw bus on our way to the surf."

Wayzgoose (verb): the act of sneaking up on a rival political party and stealing supporters from the rear. In Northern Alberta this is referred to as Moozegoosing.

Wayzgoose (adjective): a marching step used by soldiers in Wayznia

Wayzgoose (noun): A berry found in the Amazon originally used for decorative body paint. Its rich color and dark seeds saturate the skin for days, even after being washed by the rain.

Wayzgoose (noun): A lazy goose who halts its migration south at the half-way point

Wayzgoose (noun): indigestion brought on by an excessive intake of fowl. Symptoms include strong flatulence accompanied by "honking" sounds.

Wayzgoose (acronym): Wear a yellow zipper going out on Saturday evening.
The authentic Wayzgoose, of course, is held annually on the last Saturday of April at the Grimsby Public Art Gallery and brings together the finest members of the international print arts community. Participants include letterpress printers, printmakers, paper makers and hand bookbinders. Though it was a modest event when it first launched in 1979, Wayzgoose now welcomes between 2,000-2,500 visitors every year. People of all ages come to enjoy demonstrations and displays of paper making, calligraphy and book binding.
In this digital age, you may be surprised to hear that the tradition of the Wayzgoose is alive and well. If anything, supporters of traditional book-making arts are more passionate than ever. These artists believe that the artifact, its materials and production process hold more value than any mass-produced copy or digital file — even if such a facsimile can be read on a candy-coloured device that allows you to toss your entire library in your travel bag.
From coast to coast, Canada is home to numerous Wayzgoose events and print arts societies. The most prominent group is the Alcuin Society in Vancouver, an organization "dedicated to the entire range of interests related to books and reading, [including] authorship, publishing, book design and production, bookselling, book buying and collecting, printing, binding, papermaking, calligraphy and illustration."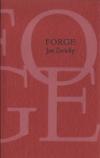 The East Coast is home to Gaspereau Press, the fine press that has recently published such successes as Johanna Skibsrud's Giller-winning debut novel, The Sentimentalists, and Jan Zwicky's Forge, which has just been nominated for the 2012 Griffin Poetry Prize. Gaspereau Press's annual Wayzgoose is a weekend event that exhibits their unique production process and celebrates books and book arts with workshops, readings and an open house.

Though Toronto's Coach House Books ventured into digital publishing back in 1997 (mischievously re-naming the codex as "that fetish object formerly known as the book."), they are known for the high quality of their books — in both content and production value. Located in original coach houses on bpNichol Lane, Coach House Books remains one of the few Canadian publishers to print on site. Their gorgeous twin Heidelberg presses (known in their day as "the prince of the press") can be seen in action every spring for Doors Open Toronto.
The Porcupine's Quill in Erin, Ontario is another fine press known for the quality of their production. Tim and Elke Inkster publish a range of literary works, as well as art books and wood-engravings. The spring edition of their periodical, The Devil's Artisan: A Journal of the Printing Arts, is released annually at Wayzgoose Grimsby. This year, book artist George Walker, who has long been a pillar of the festival, will also launch his highly anticipated new book, The Mysterious Death of Tom Thompson (The Porcupine's Quill).
Open Book: Ontario is once again looking forward to visiting friends old and new at Wayzgoose this coming Saturday, April 28th. And though it may take the fun out of Wayzgoose Balderdash...we're hoping we'll see you there too.
For more information about Wayzgoose in Grimsby, please visit the website for the town of Grimsby and the Wayzgoose Facebook page.
Visit Open Book: Ontario's Wayzgoose Literary Landmark to view and contribute more photos.
_____________________________
Related
item
from
our
archives