Toronto Publishing House Tour Round 1
Submitted by PSJevanael on February 11, 2012 - 7:19am
Yesterday, Friday, I went off tripping to Toronto to tour the publishing houses, armed with some presentation material and some leave-behind packages. I was supposed to go with my partner in writing crime, Dew Williams, but circumstances were against us, and we planned a Round 2 instead. Round 1, I was accompanied instead by my friend and illustrator/graphic designer/fashionista, Gareth Adamson.
So, what WAS this publishing house tour, you are asking. The point was, I have been in the publishing industry for 10 years now (I am now 25, and I started when I was 15), and with the very recent publishing of my first book THE REALITY FILTER, I was damn hungry for more. In an effort to avoid the slushpiles again, I decided it was high time I make a personal trip to show my face in some of these houses. Essentially what I was aiming to do was go in with presentation visual material, make a presentation of three of my books that are ready for the big times, catch their interest, and leave them a package of all the material that I talked about.
What was in this leave-behind package was (In this order):
My author resume
one-page pitches for each of the three books which included the hook, the specs, the mini-synopsis, and some marketing points.
My author bio
A crapload of contact information including my home phone number, e-mail address, and all my social networking
I managed to visit 5 out of 6 houses that I set out to visit. One of which was Random House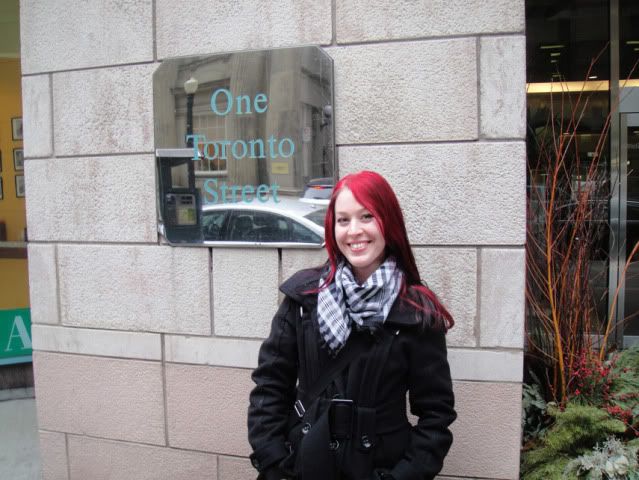 Can you SEE that smile on my face? Holy crap, I was inside Random House!! Actually, it wasn't the first time I've been inside Random House, but never the less, it's always an opportunity. The thing about Random House is that because they are a very large publisher, they do not accept unsolicited anything. If you are not represented by an agent, Random House will not look at you. And this is true for the majority of the large houses. To me personally, this is a stupid practice. And this is why: Whenever a house accepts an author into their stable, they make money. Don't they want to make as much money as they can? Now, I can understand that they wouldn't accept an author if that author's work is truly bad, but I can bet that the majority of the authors, myself included, who walk in off the street, are damn good writers who deserve the chance to have their publishing dreams come true.
Just so you're all on the DL - because I got a nasty surprise - Insomniac Press is no longer in Toronto. They now reside in London.
Despite these few setbacks, I did manage to make presentations to 3 out of the 5 publishing houses that I saw, and I left packages with 4 out of the 5.
So there we have it. Publishing House Tour round 1 was a success. Here is my learned knowledge that I will now pass on to you:
Call ahead to large houses to inquire on the acceptability of your just dropping in to talk. Ask if they will take unsoliciteds, because it might be a wasted trip to visit them without the initial inquiry.
Do make an in depth leave-behind package. You want them to remember you if you have made a presentation
Do bring along visual material for your presentation, which includes the book's cover.
Dress for success - I am a goth and proud of it, and it is part of my brand as an author. Naturally, I looked my part. If you are a professional, dress professionally, and so on. Reflect your brand proudly.
Do state who you are off the top, and what your endeavor is. My line was, "I'm a published author", which gave me some credit up front, "I'm looking to join a larger house", which stated my reason d'etre, "I was wondering if there is someone I can chat with about my work right now", which stated what I was looking for.
And yes, you will have noticed it correctly: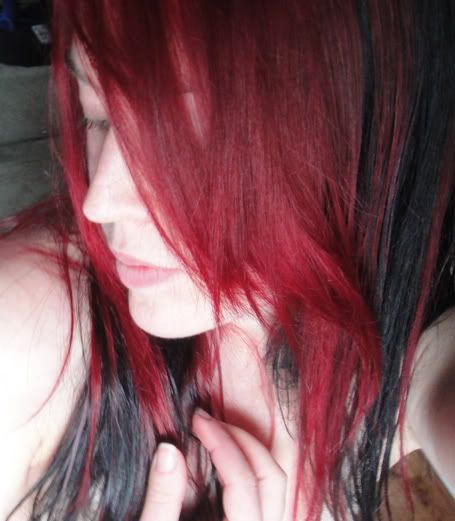 I went a year and a half without black hair, but it is indeed back.